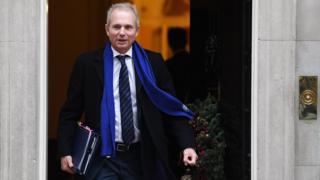 The justice secretary has stated more inmates ought to be permitted to "commute" for you to use jail.
Speaking in an event on prison reform, David Lidington stated he was exploring "alternative options" to traditional sentences.
He stated he was thinking about extending a brief release plan to permit prisoners to operate or attend training.
"I certainly need to see figures come lower using their current record levels," he added.
In order to lessen the prison population, Mr Lidington also recommended more prisoners might be released early, following a risk assessment, and finished their sentences putting on electronic tags.
'Captive market'
In the event working in london, Mr Lidington also spoke from the "obvious and offer danger" faced by prisons from organised crime, particularly the smuggling of contraband for example cell phones and medicines.
He stated the prison population symbolized a "captive market" of these gangs.
His comments came because the Secretary of state for Justice stated that 6,500 inmates – amounting to 1 in each and every 13 – in Britain were involved with, or had links to, organised crime.
The supply of medication has frequently being best known as an issue behind surging amounts of violence in jails, and you will find concerns that cell phones are used to organise further crime.
Mr Lidington known as on online stores to prevent selling miniature cell phones, that are frequently how big a cigarette lighter and may escape recognition.
He stated smugglers became modern-day recently and were now operating on the "commercial scale".
However, he added that ministers were "using the fight" towards the criminal gangs.
Find out more: http://www.bbc.co.uk/news/uk-42399980