South Koreas national security adviser confirms historic talks after relaying offer from Pyongyang to White House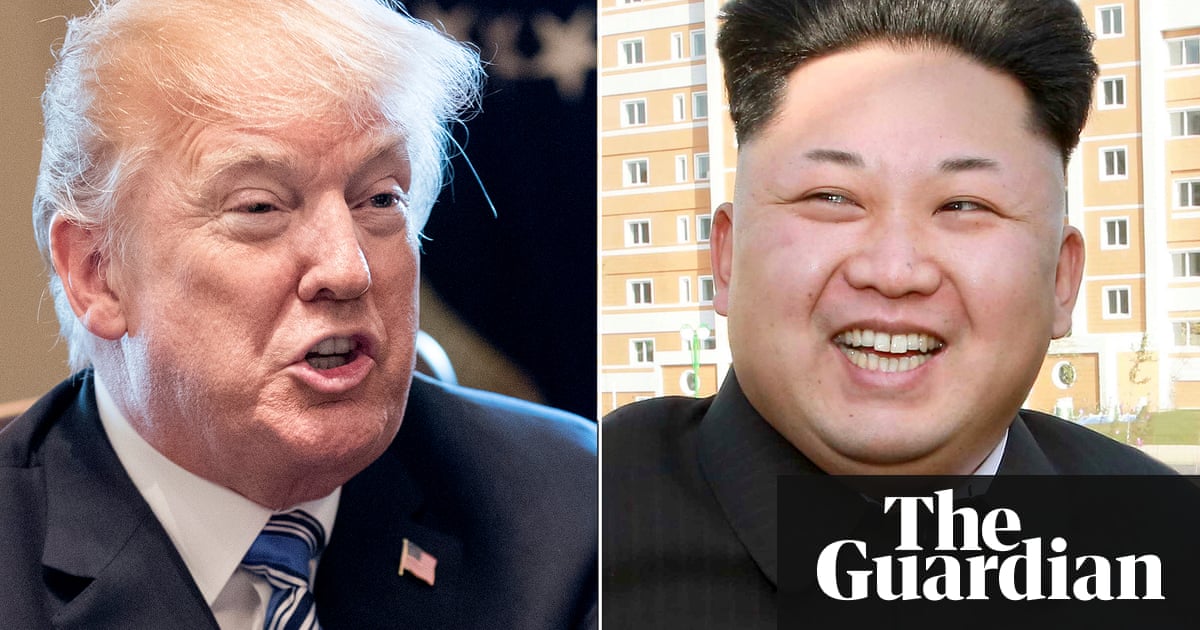 Donald Trump has accepted an invitation from the North Korean leader, Kim Jong-un, to hold an unprecedented summit meeting to discuss the future of the embattled regimes nuclear and missile programme.
In a stunning development following months of tension and mutual sabre-rattling, senior South Korean officials appeared outside the White House to announce the news, having verbally conveyedKims invitation to Trump. The White House confirmed Trump was ready to meet Kim by May, at a time and location yet to be determined.
If the meeting takes place it would be the first ever between leaders of the two countries. Pyongyang has long sought a summit with the US to reflect what the regime sees as its status as a regional military power. Bill Clinton came close to agreeing to a meeting with Kims father, Kim Jong-il, in 2000, but arrangements had not been made by the time he left office in January 2001.
Administration officials portrayed the invitation as a victory for Trumps policy of maximum pressure and stressed that the US would not relax its stringent sanctions regime before North Korea began disarming. A senior official said Trump is not prepared to reward North Korea in exchange for talks.
The US Secretary of State, Rex Tillerson, said on Friday Trump had taken the decision to hold talks after the US was surprised at how forward-leaning Kim was in his conversations with a visiting South Korean delegation.
President Trump has said for some time that he was open to talks and he would willingly meet with Kim when conditions were right. And I think in the presidents judgment that time has arrived now, he said.