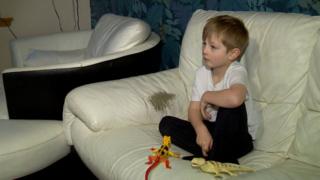 A four-year-old boy attempted just to walk home from the bus depot after being left on his chartered bus.
John Robertson was travelling the place to find North Kessock from Munlochy Primary School around the Black Isle last Friday.
But he didn't leave at his stop and wound up, undetected, within the bus in D&ampE Coaches' Inverness Longman depot, around three miles and over the A9's Kessock Bridge where he lives.
The boy was spotted near to Inverness Caledonian Thistle's stadium.
He told his parents he'd anxiously waited onboard the small bus after it stopped in the depot, expecting the motive force in the future and discover him.
Following a time, still by himself within the bus undetected, he were able to open the doorway and attempted to find his way home.
'Shaken up'
D&ampE Coaches stated it had been "very disappointed" through the conditions from the incident. It's ignored the motive force for gross misconduct.
Highland Council, which contracts D&ampE Coaches like a provider of their school transport, and Police Scotland have started investigations in to the incident.
John's parents, Nikki and John, had thought he was late home since the chartered bus have been delayed by rainwater, which incorporated snow showers.
His father was awaiting John in your own home in which the boy must have been delivered.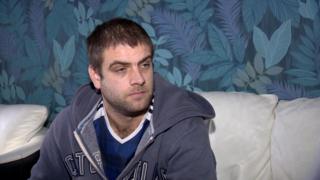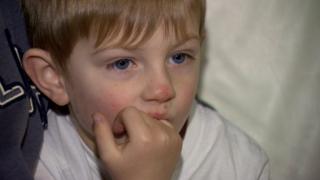 It had been the boy's fifth time using the chartered bus, that takes about eight children back and forth from Munlochy Primary. John's parents usually take him back and forth from school by vehicle, however the vehicle had damaged lower.
Around the previous four days, John was delivered close to the door of his home. However the bus didn't appear close to the flats that Friday.
John's father initially believed this might have been due to the snow which John have been delivered ten or twenty yards away.
When John still hadn't get home, his family known as public transit company and were advised that John have been delivered. Inside a follow-up call these were told he hadn't got around the bus.
John's parents started calling buddies, family and police in order to find him.
Family and buddies also made searches of North Kessock and Munlochy for that kid.
'Very worrying'
Mr Robertson told BBC Radio Scotland's John Beattie programme he was midway via a call to police when officials received information which John have been found and it was being come to a police station.
John told his parents he had sitting around the bus within the depot for some time thinking public transit driver will come back and discover him.
Mr Robertson stated: "It had been a small bus, so he could open the doorway.
"He made the decision to get at the Kessock Bridge to obtain home. He stated he entered a few roads. Fortunately two teachers found him.
"They stated he was shaken up, cold after some persuasion, because we have trained him not to speak to other people, they got him to their warm vehicle."
Mr Robertson stated he was happy with his son's actions. John continues to be obtaining a lift back and forth from school from the family friend because the incident.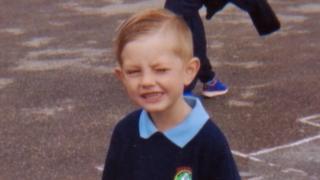 A spokeswoman for Highland Council stated: "We're very worried about this incident and we're transporting out a complete analysis in to the conditions with this contracted school transport provider.
"The incident can also be the topic of a continuing police analysis."
Earlier Black Isle councillor Gordon Adam told BBC Alba it had been a concerning incident.
He stated he thought the boy had fallen asleep and automobile up in the depot and it was not seen through the driver.
"In some way she got themself towards the stadium, which is extremely worrying because it might have involved crossing a primary road," he added.
D&ampE Coaches stated it'd transported out its very own analysis from the incident.
'Sincere apologies'
A spokesman stated: "We're very disappointed in the conditions where a child remained on our minibuses going from Munlochy Primary School to North Kessock last Friday if this was parked inside a yard in Inverness.
"A complete internal analysis continues to be conducted and also the driver concerned continues to be ignored for gross misconduct.
"Counting on a warranty from another pupil this child wasn't around the bus is unacceptable.
"All motorists are anticipated to check on their buses in the finish from the journey however this clearly didn't occur in cases like this."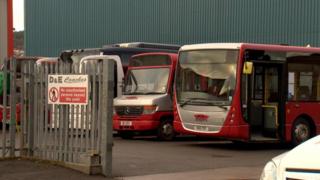 Inside a reaction to the incident, the organization features a brand new course on Driver Awareness in class Contracts included in the accreditation process for any driver licence.
Lengthy-term employees appeared to be given refresher courses.
The spokesman added: "We want to express our sincere apologies towards the group of the kid for that distress caused and we're very relieved the child was secure.
"D&ampE Coaches happen to be running school contracts for more than twenty years and presently have 58 school contracts conveying 3,000 children each day back and forth from school.
"This is actually the very first time anything such as this has happened to marly our excellent record and also the new measures will enhance driver vigilance to try and ensure there's no repeat."
Find out more: http://www.bbc.co.uk/news/uk-scotland-highlands-islands-42365641