Former commander Slobodan Praljak drank from bottle moments after idol judges upheld 20-year sentence within the Hague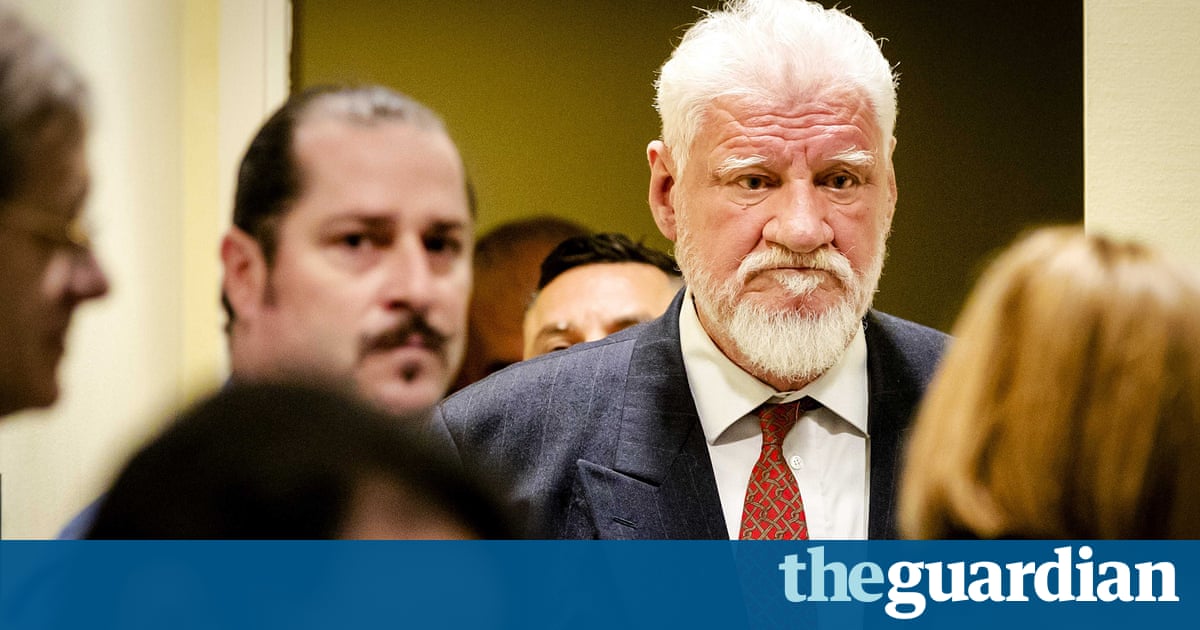 An old Bosnian Croat general has died after consuming a phial of poison while waiting in the pier in a United nations tribunal within the Hague, where his war crimes sentence of twenty years was upheld.
Seconds following the idol judges had delivered their decision in the worldwide criminal tribunal for that former Yugoslavia (ICTY) on Wednesday, Slobodan Praljak yelled out angrily: Praljak isn't a criminal. I reject your verdict.
The 72-year-old then elevated a little brown bottle to his lips, and drank it entirely look at the cameras filming the hearing. I just drank poison, he stated. I am not really a war criminal. I oppose this conviction.
As court officials encircled the white-colored-haired and bearded Praljak, the presiding judge, Carmel Agius, immediately purchased the proceedings to become suspended. The curtains screening the courtroom were abruptly closed towards the public.
In a few minutes, an ambulance showed up outdoors the tribunal, while a helicopter hovered overhead. Praljak was come to hospital but formally declared dead a couple of hrs later.
An analysis will probably be launched into who provided him using the poison and just how he might have smuggled the bottle into court through what must have been strict security in the longest-running war crimes tribunal within the Hague.
The official statement in the ICTY stated: Mr Slobodan Praljak, certainly one of six defence appellants within the Prli et al situation, died today in HMC hospital within the Hague.
During the general public pronouncement from the appeal judgment the appeals chamber confirmed his conviction and affirmed Mr Praljaks sentence of twenty years of jail time. Immediately after that, Mr Praljak drank a liquid during court, and rapidly fell ill.
Mr Praljak was immediately aided through the ICTY medical staff. Concurrently an ambulance was called. Mr Praljak was transported to some nearby hospital to get further medical attention where he died.
In compliance with standard procedures, in the request from the ICTY, the Nederlander government bodies have initiated a completely independent analysis that is presently ongoing. The tribunal has extended its condolences to another of kin.
The Croatian pm, Andrej Plenkovi, had earlier confirmed Praljaks dying after it had been initially reported on Croatian condition TV and offered his condolences towards the family.
Plenkovi stated: His act, which we regrettably saw today, mostly speaks in regards to a deep moral injustice towards six Croats from Bosnia and also the Croatian people … We voice dissatisfaction and regret concerning the verdict.
Find out more: https://www.theguardian.com/law/2017/nov/29/un-war-crimes-defendant-claims-to-drink-poison-at-trial-in-hague-slobodan-praljak